When moving to a new country, you accept that there will be a different type of cuisine there. Fellow English people might find the following popular meals rather innovative:

- a baguette, cut lengthways, filled with still-hot French fries and topped with sauce
- a slab of beef, thoroughly cooked and served with salad, French fries and tomato sauce
- a freshly baked Gaufre (waffle) with various sweet or savoury toppings

The more astute of my English readers may have realised that the first delicacy is in fact a chip butty, the second is steak and chips, and the third is actually the only meal that we don't regularly eat already. Here, where I live, they even have Heinz tomato sauce with their chips. It's like I've never left!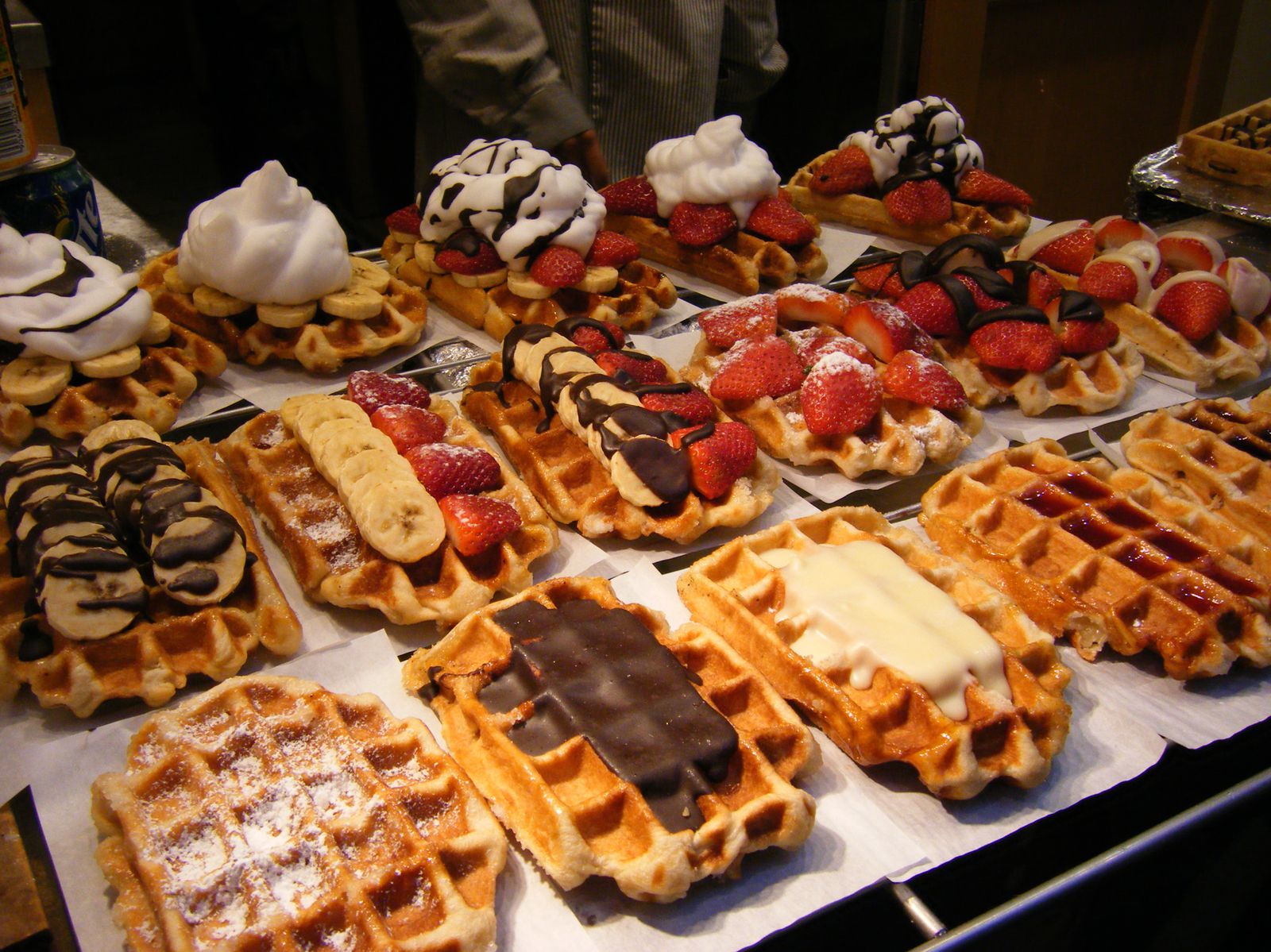 As you can see, people are highly creative with their waffles. Having tried a few varieties myself (it's basically obligatory here to eat waffles), I can say that the majority are really, really good! Admittedly, Belgian food doesn't seem to be dramatically different to the food that I am used to, but the various local sweets and desserts are really worth a try.

If anything, I'm a bit worried about coming home next summer twice the size than when I left :p

But that is the risk I have to take, living in a country where the national food is chips and waffles. I think I chose well...!